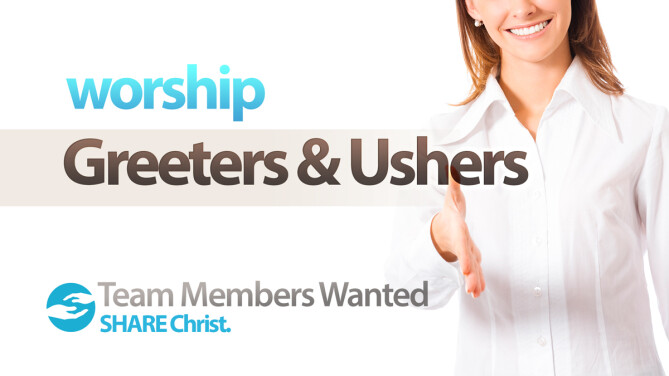 JOIN THE TEAM ... team members need for the In-Person Worship Services during COVID-19. Everyone can find a spot on the team!
Have the gift of hospitality and genuinely enjoy people? This is where you'll fit in.
The Ushers and Greeters are the first impression for worshipers, and they assure a great worship experience from the very beginning.
Help welcome worshipers, distribute bulletins, and... assist with; seating people, receiving the offering, serving communion, set up, and clean up.
FALL 2020 ... WE NEED YOU.
Many Team members are needed for the In-Person Sunday Services.
Please complete the form below.

Questions? Contact:
Marianne Mote
714-288-4431
Join the team...