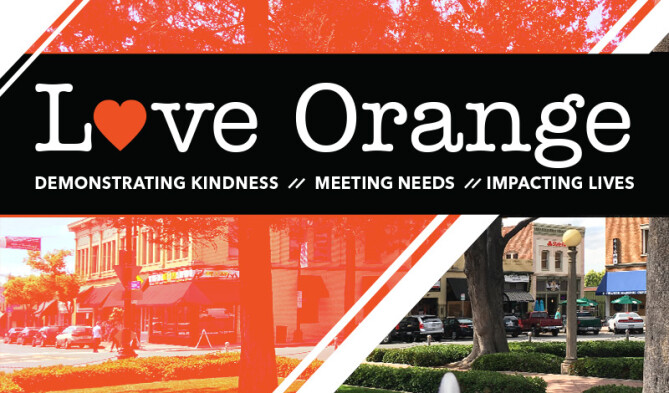 Love Orange: Demonstrating Kindness // Meeting Needs // Impacting Lives -- Join us as we impact Orange through various house clean-up, renovation, and city beautification projects.
St. John's is partnering with City of Orange churches, business owners, neighbors, members of PTA's and HOA's, moms and dads, to make Orange a better place. Because we are uniting under the OC United platform, we are able to join forces with other Orange County cities that are making an impact in their community. The goal is to unite government, businesses, schools, sports, service groups and churches to work toward the common goal of helping Orange, by providing a city wide serve days for residents to invest their time, talent, and resources in our great city!
What would happen if our entire community came together to help one another— from businesses and residents, to schools, service groups, and the faith community? Orange is adding its name to the growing list of cities who are part of OC United's "Unite for Cities" Initiative. With the support of OC United, and our growing list of sponsors, from businesses, individuals, and churches, we are providing opportunities for residents to give back to their community through city wide serve days and other volunteer opportunities. Find out how you can make a real difference in Orange today!
Upcoming Love Orange Events:
---