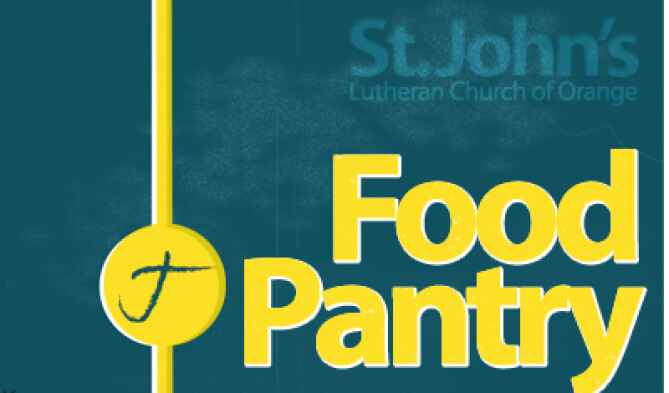 Each month St.John's Food Pantry distributes food and other basic supplies to hundreds of families and individuals that are in need.
Committed to sharing Christ with our neighbors experiencing hunger or homelessness.

Each month we provide food for over 120 families, and assist over 60 homeless individuals.
Distribution: 1st and 2nd Saturday of the month
Hours of Distribution: 8:00 a.m. – 9:30 a.m.
Qualification: Picture ID
Here's how you can help:
Volunteer during our Saturday distributions.

Find out available dates by emailing us. We need volunteers every week to help set up food selection area, prepare food and toiletry bags for our homeless guests, and help our family guests feel welcome.

Help during the week picking up food supplies and stocking the pantry.
Donate food or funds.

For monetary donations, write Food Pantry on the memo line of your check made out to St.John's.
Current Food Needs:

Canned Food (Beans, Vegetables, Pasta Sauce, Fruit, Soup, Tuna)
Dry Goods (Noodles, Pasta, Rice, Beans, Crackers, Cereal, Oatmeal)
Peanut Butter/Jelly
Snack Sized Items for Lunches (Pudding, Cup of Soup, Bottled Waters
Follow Us on Facebook!
Questions about this community ministry?
Or if you are interested in volunteering:
Contact: foodpantry@stjohnsorange | 714-288-4432