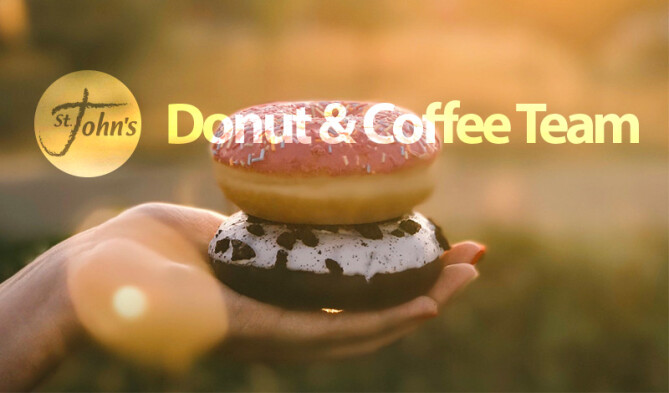 Take the lead with coffee and donuts on Sunday mornings.
The Donut & Coffee Team Needs You
Come out on a Sunday morning before or after worship and help us provide great hospitality to our members and guests. We will teach you everything you need to know about making coffee and providing donuts! It just takes a smile and helping hands.
Hospitality Team
Questions?
Contact Bridget
Click below to sign up for a Sunday morning time slot...