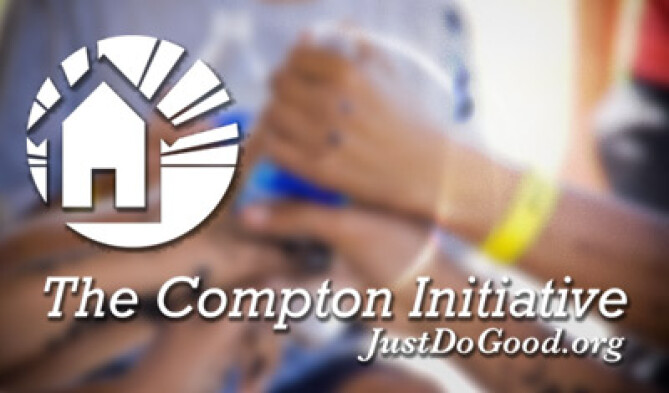 SHARE: St.John's team joins with teams in Compton to beautify neighborhoods through yard clean up, trash pick-up and painting.
"Great things still do come straight out of Compton."
– Aja Brown, Mayor of Compton


The time is always right to join together and bless a community!
Join the Orange team and make a real difference in the city of Compton. In 10 years, the Compton Initiative has completed 535 houses, 356 school buildings, 127 murals, 35 church buildings, 29 public spaces and a community garden. Join us and be part of what God is doing in transforming the city of Compton and changing people's lives.
Together we will give people houses that they are proud to live in and schools that they are proud to attend. Be ready to paint, do some yard work or trash pick-up.
A Typical Work Day Looks Like This:
6:15am Arrive at St.John's
6:30am Depart from St. John's for Compton
7:00am Check in at the "Rally" at the Compton Courthouse
Meet your work team, and receive your assignment and Compton Initiative T-Shirt.
8:00am – 1:00pm Arrive at work site, get going and have fun!
1:00pm Leave Compton to head back to Orange
Water and lunch will be provided
Volunteers must complete and turn in the Compton Initiative Waiver at volunteer check-in.
YES, your kids can serve too!
" I could never give back to Compton what it has given to me."

Questions? Contact:
Nathan Hausch - St. John's Orange
Dave Heim - Salem
Tim Kaufmann - St. Paul's
Interested in joining the Orange Lieutenant Team?
The Lieutenant team prepares the houses for the work day and leads the teams that arrive on the work day. Don't worry, we will train you! Together we will be part of the work that God is doing in Compton, and contemplate what God is calling us to do in the city of Orange.
---
upcoming events: