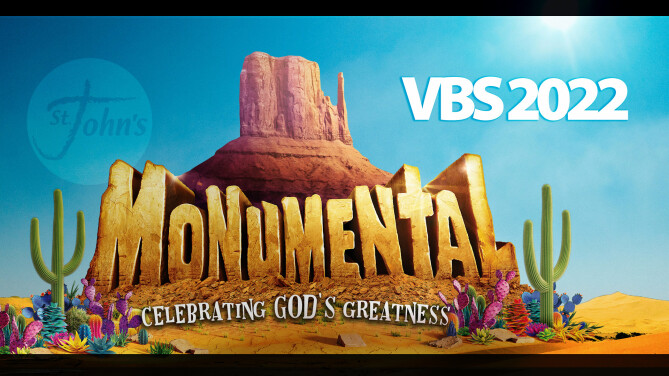 Close to 300 volunteers are needed for St.John's VBS. Adult & Youth Volunteers are needed...
Volunteer for VBS 2022
June 20-24, 2022
Vacation Bible School is an "All Hands on Deck" type of event at St. John's. If you're available the week of June 20-24, 2022, please consider serving with your church family at VBS.
Adult Volunteers: Must be at least 18 years old.
Youth Volunteers: Must be going into 7th grade in Fall 2022 and at least 11 years old to 17 years old.
There are many different ways to help:
Classroom Shepherd
Classroom Assistant
Small Group Leader
Snacks Lead & Helpers
Games Lead / Station Leaders
Crafts lead / Station Leaders
Skit Team
Crossing Guard & Security Team
and more
Questions? Contact:
IRMA BATES | 714-288-4490