Daily News:
---
DAY FIVE
---

God
SENDS

Me!
God sends Paul to tell His story.
God works through me.
I can serve God by telling His story!
---


Remember:
The VBS Kids Sing in Church this Sunday
9:30 am in either the auditorium or Sanctuary worship service. We will call the kids up front when it is time to sing.
Wear Your VBS T-shirt!
worship
---
Coin Drive:
Thank you for your generosity! We raised $3336.49 in coins! That's AMAZING! We doubled our totals from last year. We have also received several checks specifically for Zachary's dog and they keep coming! We're almost at $4000 and counting! Donations can be given to us or directly to Zachary's Fundraising Page.
Coin Drive Winners: Kindergarten A (Clown Fish), Third Grade C (Basking Sharks) and the Fifth Grade Girls. Congratulations! All 3 groups received ice cream sandwiches.
Jana Alayra!!!!
Jana was our special guest at Chapel this morning! Such a treat! She sang and danced with your kids. I'm sure they'll hungry for more Jana and we are so pleased to tell you that Jana Alayra and the Band will be performing in our auditorium. Save the Date! Bring your friends!
Jana Alayra and the Band
September 9th
7pm in the Auditorium
FREE!!!!!
Check out Jana's website to purchase her music and other great stuff!
Sign up for her free newsletter.
FAMILY DISCOVERY TIME:
Use these conversation starters to continue this discussion at home:
Paul and Barnabas were sent out to many places to talk about Jesus. What places do you go every day? Where do you have opportunities to talk about Jesus?
Paul and Barnabas did not have an easy time telling about God's story. They had lots of obstacles in their way—sometimes people even wanted to hurt them! What are some problems that get in the way of you talking about Jesus to others?
When Paul spoke, people listened to him because he knew a lot about the history of the people he was talking to. Why is it important to get to know what people care about? How can that help them to hear the message you have?
Let's talk about some practical ways we can get better at telling God's story this week. What ideas do you have?
Remember that no matter what happens, God is with you wherever you go!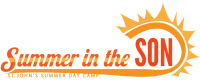 Did you LOVE VBS? Check out our summer day camp and continue the fun!
SUNDAY SCHOOL:
Our new session of Sunday School starts July 10th at 9:30am
3 years - PK: Preschool
K- 3rd Grade: Room 203 (upstairs fellowship hall)
4th - 6th Grade: The Cornerstone (underneath the Dining Room)
Lost and Found:
Did your child leave something at VBS? No worries. Come pick it up in the Cornerstone:
Wednesday (7/6 or Thursday (7/7) 10am - 2pm
Sunday (7/10) after Sunday School
Is your child baptized?
VBS 2017: June 26th - 30th
---
Questions about VBS?
email Jen

get the bible on your phone